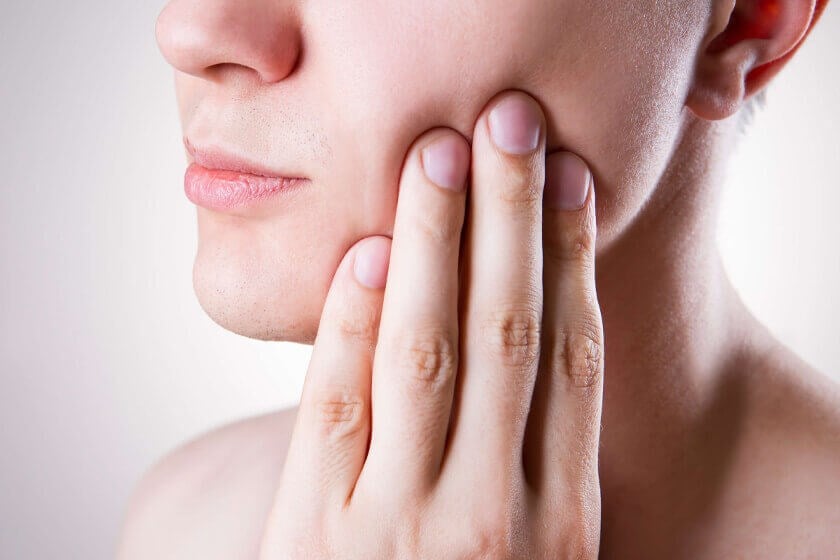 Roughly 178 million people in the United States have run into issues with missing a single tooth or a few teeth. When many patients consider missing teeth, the aesthetic appeal of the smile is generally their prime concern. However, what you might not know is losing teeth in any capacity can affect more than just the beauty of your smile. Teeth take on a more important part in your oral health and total well-being than merely creating the look of an attractive, bright smile.

Promptly replacing missing teeth with a suitable solution produces the most ideal outcomes for oral health. At Park Lakes Dental Care, our knowledgeable staff of dental professionals is proud to offer a range of tooth restoration solutions to help men and women in Humble, TX overcome tooth loss and experience optimal oral wellness.

PREVALENT PRECURSERS OF MISSING TEETH
Inadequately functioning teeth might have to be removed in order to preserve a person's oral health and lessen the potential for issues in the future. A handful of the more frequent causes of tooth loss are progressive periodontitis, severe bone weakening, extreme tooth decay, abscesses, and injury. Various other conditions that could require an individual to get an extraction are chipped teeth, fractured roots, or severe damage.

THE EVENTUAL CONSEQUENCES OF LOSING ONE OR MULTIPLE TEETH
When one or many teeth are missing, it affects a vast range of factors regarding your mouth, dental wellness, and basic day-to-day functions. A number of individuals go through huge problems after losing a tooth, including:

Total Dental Function
Missing even just one tooth might affect your capability to eat and converse with comfort. A missing tooth may get in the way of the ability to chew some types of foods and cause you to speak with a lisp.

Your Aesthetic Appeal
Besides leaving a space between the teeth, losing a tooth or many teeth may result in a person's facial features sinking near the mouth and cheeks. The teeth help to keep a more youthful contour to the facial structures and jaw.

Tooth Shifting
While a few people might not know this, the teeth need each other to maintain their correct placement within the mouth. When a tooth is gone, the close-by teeth could migrate into this gap.

Bone Deterioration
The jawbone needs ongoing interaction from your tooth roots to be in its best health. When teeth are lost, the jawbone can't rely on this stimulus, which leads it to weaken. Bone loss has its own range of side effects and might make it more difficult to substitute lost teeth with dental implants.

The Influence On Your Health
A missing tooth could affect multiple aspects of your well-being. From problems with proper oral function to diminished self-confidence, missing teeth often have a huge influence on your general life, smile, and oral health.

TOOTH RESTORATION TREATMENTS TO HELP YOUR DENTAL HEALTH
Our highly trained Humble, TX dental practitioners create accessible removable dentures, implants, and bridges to enable you to overcome losing a single tooth or many teeth. We utilize the best ceramic and metal to create pieces to return your oral functions and the visual quality of your smile. Every one of the following tooth restoration methods could be personalized to meet your particular preferences.

Full or Partial Dentures
Dentures can be partial or full-arch pieces that take the place of missing teeth along the top and lower arches. Partial appliances are anchored to the natural teeth to stay in place, while full dentures are affixed to the gums via jaw contours or a small quantity of denture adhesive.
Efficient Implant-Supported Restorations
Dental implants comprise a titanium post that acts as a stand-in tooth root and a crown, dental bridge, or denture that's securely attached to the post. When utilized together, these pieces closely duplicate the structure, function, and aesthetics of real teeth. Implants are fastened within the bone to offer sustainable stability for tooth restoration.

Fixed Or Removable Personalized Dental Bridges
A dental bridge takes the place of one or many teeth missing from a localized space in the mouth. Dental bridges are a row of crowns that are adjoined to work as a single appliance and replace one or multiple teeth. These appliances can be supported by implants or supported by nearby teeth, based on your preferences.

KEEP TOOTH LOSS FROM NEGATIVELY INFLUENCING YOUR ORAL HEALTH AND SMILE
With contemporary techniques, replacing missing teeth with effective dentures, dental implants, and implant-supported or removable bridges can help you gain good oral health and a bright appearance. Before tooth loss starts to harm your quality of life, we invite you to reach out to our knowledgeable staff of dentists in Humble, TX to arrange a consultation.