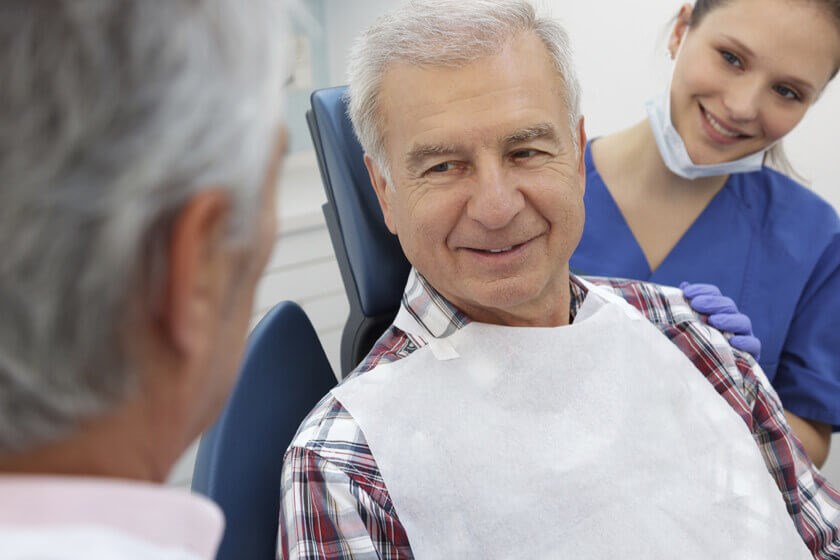 An individual's happiness, mood, and wellness can be positively impacted when they smile. Nevertheless, when you're embarrassed by your smile, you might not feel confident about laughing or talking with friends and family. The staff at Park Lakes Dental Care aspires to help individuals fall in love with the appearance of their teeth by offering useful and innovative dental services to elevate the look and condition of their smile. Patients who usually obscure their mouths in social contexts or even those who just feel that their dental health needs to get better—are advised to talk to our team and learn about their choices for effective dental care. Whether it's general dentistry to more intricate treatments, we respond to the different requirements of our patients by using compassionate and attentive approaches. We invite you to browse this article and learn more about how modern dental options might address a varied range of conditions to help you attain your healthiest smile.
UNDERSTANDING THE IMPORTANCE OF EFFECTIVE DENTAL HYGIENE
Every person should be able to have a smile that's gorgeous, glowing, and in good condition. An essential part of gaining and sustaining a healthy smile is through regular dental treatment from a dental practitioner devoted to your oral wellness. Having your teeth professionally cleaned no less than two times every year can eliminate plaque, tartar, and yellowing, produce better breath, and lower your chances of ending up with cavities and gum disease. Annual dental evaluations enable our dental team to identify and manage issues as they develop, often saving you from more intensive kinds of treatments and higher expenses in the future. Even simply remembering to perform routine toothbrushing and flossing habits should go a long way when it comes to ensuring that your smile is as glowing and strong as it can be. Good dental upkeep takes on a very important role in sustaining excellent oral well-being in the present and for years to come.
ADVANCED DENTAL TREATMENTS FOR A LOVELY AND HYGIENIC SMILE
Even if missing, crooked, or decayed teeth often leave individuals feeling insecure about their smiles, correcting these problems usually decrease challenges with eating, speaking and, as a result, their overall quality of life. Receiving dental treatments on a regular schedule, or if you experience particular oral health needs, should help you keep a healthy, attractive smile. If there are issues with your smile that annoy you, or when you notice different concerns regarding the appearance and health of your teeth, assistance from our team could be precisely the solution you need to improve your dental wellness. In this article, we list a handful of the most common oral care services available from our qualified Humble, TX dental care providers.
Tooth-colored fillings are utilized to save teeth that are impacted by decay.
Teeth that have cavities and various other types of deterioration can impact the wellness of the smile. To address decay, our dental professionals are happy to offer tooth-colored moldable fillings that rebuild the compromised area of the tooth. The material then merges naturally with the tooth. Tooth-colored fillings are reliable and durable and seem like normal tooth enamel.
Crowns are applied for several diverse conditions.
Crowns, also called caps, are oral restorations that entirely cover and bring back the support, wellness, and appearance of individual teeth that have developed cavities, fractures, or various other kinds of damage. At our facility in Humble, TX, our dental team implement high-quality ceramic, porcelain, and other materials to custom-make dental crowns and boost effectiveness and aesthetic appeal. Crowns may serve both aesthetic and restorative issues to improve the attractiveness and well-being of your teeth.
Tooth implants are considered the current ideal treatment for tooth restoration.
An empty area in your smile due to a missing tooth can greatly impact how you chew. It can also decrease your desire to smile, laugh, and speak with friends and family. Oral implants take the place of lost teeth by providing the aesthetics, efficiency, and feel of actual teeth. Ask our staff about your many tooth replacement options and let us help you decide if dental implants may elevate the condition of your dental health.
Individuals can get access to teeth straightening solutions , regardless of age.
Aligned teeth are often more aesthetically pleasing and easier to clean and floss, which frequently makes them healthier overall when compared to uneven teeth. Orthodontic solutions are crafted to delicately shift the teeth into a better placement within the jawbone and positively effect dental function. Conditions like teeth misalignment, crooked teeth, too many teeth, and gaps should all be addressed with tooth alignment treatments.
Gum contouring can positively influence the well-being and appearance of your smile.
If patients have too much gum tissue, it could conceala portion of the tooth enamel, making the teeth look too nubby and creating an environment for gum inflammation. To produce a more attractive look and to elevate a person's dental wellness, we will provide a gum contouring service that clears away some of the unnecessary tissue and reshapes the gums to delicately frame the teeth.
Teeth whitening is a desired service for people of all ages.
Being one of the most popular dental procedures, teeth whitening is used to enhance the overall visual appeal of the smile by eliminating discoloration. Medical-grade teeth whitening offered at Park Lakes Dental Care is personalized to meet your individual goals and will whiten your teeth by several shades to create a younger-looking and radiant smile. When coffee or sodas, tobacco, or natural aging have reduced the radiance of your smile, professional teeth whitening could be a useful method to elevate your overall look.
GRANT YOUR ORAL HEALTH THE CARE IT DEMANDS
Whether you experience minor problems regarding your teeth or require more invasive types of care, our staff performs the latest dental procedures you require to keep a clean and radiant smile. Routine oral care can enable you to retain the visual appeal and health of your teeth. It's crucial to attend twice-annually dental check-ins to make sure that any problems are identified and managed as soon as possible. Current dentistry techniques give many services to enable you to boost your oral wellness. If you receive high-quality oral treatment, you shouldn't need to be ashamed of your smile ever again. Schedule your consultation with our dental staff in Humble, TX to take the initial leap toward having a dazzling and confident smile.