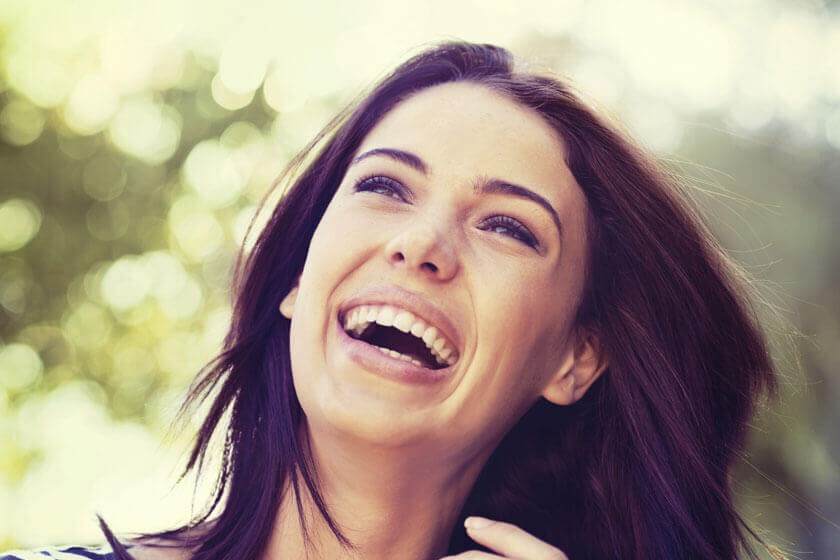 MASK YOUR COSMETIC DENTAL FLAWS WITH VENEERS
Often, people wish they could fix their unsightly, discolored, uneven, or gapped teeth. Porcelain veneers, often referred to as ceramic veneers, could be an excellent option for these people. The skilled team of dental professionals at Park Lakes Dental Care is pleased to offer custom porcelain veneers. An all-in-one cosmetic dental treatment, porcelain veneers can address a multitude of superficial dental issues to help men and women in Humble, TX attain beautiful, striking smiles without much wait. Porcelain veneers are a great option if you want a healthy and effective way to enhance your smile so you feel more confident in your personal and work life.
WHAT ARE PORCELAIN VENEERS?
Veneers are wafer-thin porcelain shells that are applied onto the visible side of your tooth. Depending on an individual's unique needs, ceramic veneers can be made to cover a wide range of cosmetic flaws. Gaps, discoloration, and cracks and misshapen, extra-small, and chipped teeth can all be addressed with the veneers so you have a beautiful, symmetrical smile.
WHY WE SHOULD CHOOSE PORCELAIN
The two main types of veneers are porcelain and resin. Most dentists, including at Park Lakes Dental Care, prefer porcelain since it is more resistant to staining when compared to resin, and it lasts longer, too. Porcelain also looks more like natural teeth due to the way it reflects light. One of the major objectives of using dental veneers is to improve your smile without it being obvious that you've had a cosmetic dental procedure done. Porcelain veneers provide the strongest and most natural-looking results for patients.
AM I A GOOD CANDIDATE?
Patients who wish to get veneers should not have any signs of cavities or periodontal disease. Before you can be treated with custom porcelain veneers, your dentist will need to ensure that you have good oral health. Your dentist will also need to ensure that you have enough enamel, because a tiny bit of enamel usually needs to be removed in order to place the veneers. In addition, if you clench or grind your teeth, you may not be a good candidate. Patients who have any of these dental issues will have to have them seen to before they receive any cosmetic treatments. Patients in Humble, TX who are interested in veneers generally have many different issues they want to address. Veneers can create remarkable cosmetic improvements, such as in the size, shape, color, and length of the teeth. They can also conceal common issues like crooked or asymmetric teeth. Other common reasons people get veneers include severely discolored teeth, teeth that are too little (microdontia), chipped teeth, and gaps between teeth.
THE PROCEDURE OF GETTING VENEERS
As soon as it's been decided that you are a good candidate for veneers, impressions of your tooth or teeth will need to be made. Your impressions will be sent to a dental laboratory, where your custom veneers will be made from resin or porcelain. Once your dentist receives your veneers from the lab, you'll come back into the office. At this visit, a small amount of enamel will be removed from the front of your teeth. This creates room for the dental veneers and prepares the enamel for better adhesion. Getting veneers generally does not require any type of anesthesia. Though, if you have dental fears, nitrous oxide or a light oral-conscious medication may be used. When the veneers are secured, small adjustments may be made to ensure that they are comfortable and fit well. After a final polish of your veneers, you'll be ready to go with your upgraded, beautiful smile and go about your regular activities. This simple cosmetic treatment can help you get rid of the insecurities you once had and help you feel more confident.
TAKING CARE OF YOUR VENEERS
Some patients will experience a slight sensitivity to cold and hot foods for a few days after their veneers are placed, but this sensation should ease up on its own. Regarding staining, porcelain is more resistant than natural enamel, but you still need to be mindful when eating or drinking things that may stain your teeth (for example, coffee, red wine, and berries). In order to take care of your veneers and your natural teeth, you must adhere to a good home oral health routine. This means brushing and flossing every day. You also need to make sure that you schedule appointments at your dentist in Humble, TX at least twice a year for an oral health examination and bi-annual professional cleanings.
HOW MUCH DO VENEERS GENERALLY COST?
Costs for cosmetic veneers depend on your unique treatment plan. During your consultation, your dentist will examine your teeth and discuss how many dental veneers you need and for which teeth, which will factor into your total pricing. While cosmetic treatments like veneers are typically not covered by insurance, Park Lakes Dental Careaccepts many forms of payments in addition to several financing options. If you are interested in porcelain veneers, our team will help you to make your plan more affordable.
HOW LONG DO VENEERS LAST?
If cared for properly, veneers can last from 10 to 20 years. Porcelain veneers are very durable, and as long as they are correctly maintained, they should last for quite some time. During your annual oral health exam, your dentist should assess the condition of your veneers and discuss whether you should have them replaced.
HAVE A GORGEOUS SMILE WITH PORCELAIN VENEERS
Dental veneers can address multiple types dental issues and leave you with a beautiful new smile and a great boost in confidence. If you would like to learn more about porcelain veneers, please contact our team at Park Lakes Dental Care to schedule an examination and consultation. We will discuss whether you are a good candidate for porcelain veneers, as well as your questions and desired outcomes, before developing your custom treatment plan. You can also request to see before and after photos of previous patients in Humble, TX who have received a smile makeover with porcelain veneers. They can help you get a better idea of how your results will look.