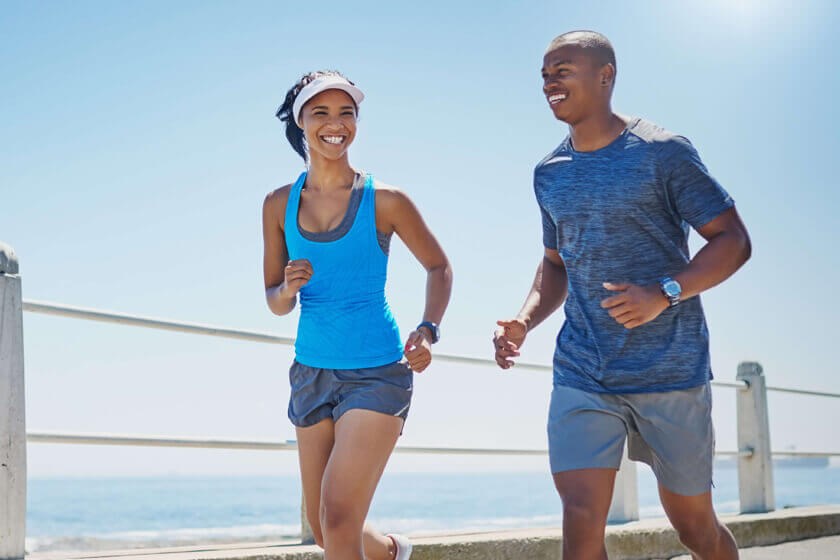 Many individuals recognize the importance of enjoying a clean and radiant smile. To some patients, a smile could be an aspect of a warm personality. Meanwhile, others could think of it as a tool to convey happiness as they're among their loved ones. When you have a smile that is in good condition and aesthetically pleasing, enjoying an enhanced life can be possible. Dental health can influence many facets of overall wellness, from correct biting and chewing capabilities to your total physical health, as well as the psychologically influenced components of self-esteem. This is why our passionate team at Park Lakes Dental Care endeavors to help all of our clients gain a luminous, lovely smile that encourages an enhanced lifestyle. If you have concerns relating to how your own dental and overall physical health may be connected, we invite you to browse this post and figure out just a few of the ways in which experiencing a high-quality lifestyle typically starts with your dental wellness.

DENTAL WELLNESS CAN AFFECT EVERYONE'S TOTAL HEALTH
A number of Humble, TX men and women are astonished to learn that particular oral conditions, along with the general health of the smile, can have a huge impact on the general health of their entire body. Oral damage like lost or cracked teeth and a misaligned jaw could affect an individual's ability to eat hard or sticky foods, talk without trouble, or smile confidently. An increasing number of investigations are also outlining a potential connection between gum disease and a range of other physical health issues, such as heart disease, diabetes mellitus, memory problems, stroke, and different variations of cancer. Keeping a smile that's healthy may allow you to benefit from an improved life and reduce your risks of developing a range of general health problems.

UNDERSTANDING THE EMOTIONAL EFFECT OF A HEALTHY SMILE
More than its physical effects on the body, the wellness of the smile could also have a significant impact on your self-worth and psychological health in general. A smile that's appealing and feels healthy encourages positive emotions and gives individuals the self-assurance to laugh and talk to others and be free of anxiety. For many people, smiling might make your face look more attractive and encourage a person to feel cheerier and younger. Several recent studies describe the clear emotional benefits of smiling; As a matter of fact, it's been shown that the act of smiling can boost happiness and general physical wellness. If you have a hygienic, luminous smile that you feel enamored with, you could be likely to smile more often, further supporting your general well-being.

HAVING REGULAR DENTAL TREATMENT CAN BE SIGNIFICANT TO ATTAINING LONG-TERM ORAL HEALTH
To guarantee that your smile stays cosmetically appealing and feeling great, it's critical to receive routine dental cleanings and assessments from a highly trained Humble, TX dental staff. While providing routine treatments throughout these appointments, we will identify any symptoms of oral conditions that could require prompt intervention to preserve a healthy and glowing smile. The buildup and food particles that pile up on the teeth contain harmful bacteria that can cause decay and gum inflammation. If you get your teeth professionally cleaned two times a year, you could minimize your chances of needing invasive oral procedures and contracting problems associated with gum disease. Dental issues might also be identified and addressed earlier, setting the stage for a more beneficial method of restoring your oral wellness. Receiving regular preventive care is an important aspect of making sure that your smile stays in good condition every year.

CREATE A GOOD ENVIRONMENT TO ENCOURAGE YOUR DENTAL WELLNESS TO THRIVE
Even when your teeth is luminous and your gum tissue nicely frames your teeth, the wellness of your smile extends past its physical appeal. As a matter of fact, it's never sufficient to just make sure that the aesthetic appeal of the smile stays in good condition. Rather, the inner framework must also be treated to encourage long-lasting dental health. Some oral conditions occur in regions of the mouth that are difficult to access. Patients could give their smiles an adequate foundation by regularly treating their oral concerns, including gum disease, which impacts the bone and tissues that root the teeth in place. Because gum disease can be connected to general physical health problems, eliminating this illness as soon as possible could encourage enhanced dental and overall wellness.

CHOOSE A DENTIST WHO MEETS YOUR PERSONAL AIMS
The most effective method to guarantee that your smile is in good health is to select a dental office that can take care of your personal dental wellness goals. Our knowledgeable dental professionals in Humble, TX are proud to offer a varied range of preventive and restorative dental options to help you attain the smile that you've always desired and keep it in good condition for many years. Whether you need routine dental checkups for health upkeep or require more extensive procedures to enhance your dental wellness, it's critical to select a dentist who will offer individualized treatment to support your long-term oral and overall health.

Park Lakes Dental Care is devoted to boosting the smiles and overall lives of the numerous individuals we are happy to treat. We ask you to contact our staff and learn more about the ways we could help you get the lovely, healthy smile you need. People who have specific aesthetic needs for their smile or potential dental health conditions should call our dentists and hear about your possibilities for treatment. In regard to your overall physical wellness, it's not too late to start on the road that supports a beautiful smile as well as an improved lifestyle.