Nitrous oxide gas goes by many names, including inhalation sedation, happy gas, and laughing gas. Its main purpose is to sedate patients for a short time during dental procedures. At Park Lakes Dental Care in Humble, TX, our dentists administer this colorless, odorless gas to ease any discomfort for the patient during a procedure and to help them relax. Our dentists can control the amount of gas administered to the patient. Since nitrous oxide is a conscious sedation method, the patient will not go to sleep, but they will feel more comfortable. The patient remains awake enough to listen to our dentists and follow any instructions during the procedure.
Reviews
"Denise, Jackie, Luxe and Dr. Jasti were amazing! They educated us and helpeenspecial treatment for us individually."
- S.G. /
Facebook /
Jul 20, 2017
"Park Lakes dental is the greatest. The staff is wonderful. The hygenist Luxe is amazing."
- L.D. /
Facebook /
Jun 28, 2017
"I love park lakes dental! Everyone is super nice and friendly! Scheduling is easy! Highly recommend them to anyone!"
- L.G. /
Facebook /
Jun 23, 2017
"Many thanks to Dr. J and the entire staff at Park Lakes for going above and beyond to give me back my smile. You have a client for life! #cheeeese"
- G.L. /
Facebook /
Feb 25, 2017
"I have a family of 5 and Dr. J and her staff has provided superb care to all of us.  We really appreciate the time, care and dedication you display at each visit.Thank you ALL"
- D.F. /
Yelp /
Feb 07, 2017
Previous
Next
Oxygen is usually added to the nitrous oxide gas for safer results. Our dentists will begin the sedation by placing a hood over the patient's nose that will be inhaled as the patient breathes normally. The patient will begin to feel light-headed within a few minutes as the nitrous oxide takes effect. The patient will then begin to notice a tingling sensation (usually in the arms and legs) or a warm, vibrating feeling through the body. At its full effect, the nitrous oxide gas will make the patient experience euphoria and allow our dentists to complete the procedure without any discomfort to the patient. The nitrous oxide can be used as long as it is needed, plus it can be switched on and off by our dentists depending on the patient's needs.
Once the nitrous oxide is stopped, the gas will leave the body in minutes. The patient should have no lasting effects and they are able to take themselves home after the procedure. There are usually no negative side effects associated with nitrous oxide gas when used for sedation, but some patients may experience slight nausea. To prevent nausea, the patient should eat a light meal before their procedure at Park Lakes Dental Care.
The insurance coverage of nitrous oxide sedation will vary depending on the reasons for use. When sedation is needed for a certain procedure, it is usually covered at least in part by the patient's insurance plan. If the nitrous oxide is requested by the patient for fear or anxiety, the insurance company may not cover any of the cost for sedation. The front office of Park Lakes Dental Care in Humble, TX will check with the patient's insurance company to determine their coverage and personal expenses. Park Lakes Dental Care accepts many forms of payment and helps to connect patients to medical financing plans.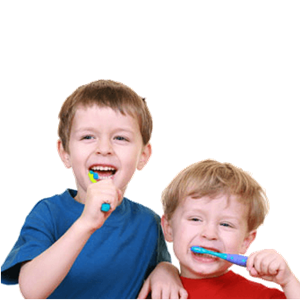 When you schedule a treatment or consultation, please ask about nitrous oxide sedation for your trip to Park Lakes Dental Care in Humble, TX. Whether it is a routine dental cleaning or a longer treatment, our dentists can explain your sedation options and answer any questions you may have about nitrous oxide. Please contact Park Lakes Dental Care today to schedule your consultation to learn more about your sedation options.
Related Procedures